Aurora Primary
FILM ON THE ROCKS UNTAMED WINNER
Nontawat Numbenchapol
Video installation / Sound / HD / Colour / 20 mins.

Cast & Crew
production : Fotr, New Panikbutr, Chaisiri Jiwarangsan
Lighting crew : Live 4 Viva
English Subtitle : Ratchapoom Boonbunchachoke
AURORA is the atmospheric phenomenon found in nature. For centuries in the past, people had perceived this particular kind of light with appall and fright until human beings were able to form an explanation of its existence, thanks to atomic and particle measurement.
Long time ago, the aurora was regarded as the recollection of the deceased. It signified the breath which lasted eternally, spanning from the past to the present and the future.
AURORA PRIMARY explores "The foundation of birth, living and death; of past, present, and future" for which three primary colors "blue, yellow and red" will stand. When three colors mutually overlap, the multitude shades of brand new colors would emerge.
This piece is dedicated to the beloved who will shape the future which derives from the pure affection collected in the past that reaches its finale in the present.
FILM ON THE ROCKS Yao Noi
UNTAMED
In addition to collaborations with established artist and architect, we believe that it is important to launch a platform for the young filmmakers who joined us at the Lab. Thus, Film on the Rocks Yao Noi : UNTAMED was born
We gave a brief to the young filmmakers to integrate a fish "Sai", or local cage, into a piece of work inspired by the teem, PRIMODIAL, their own experience of the world and their memories of the island.
Our team selected the winner in February, who received a prize, and whose work will be realised at Film on the Rocks Yao Noi 2012.


Instalation view
http://youtu.be/LkbpPUZUuUM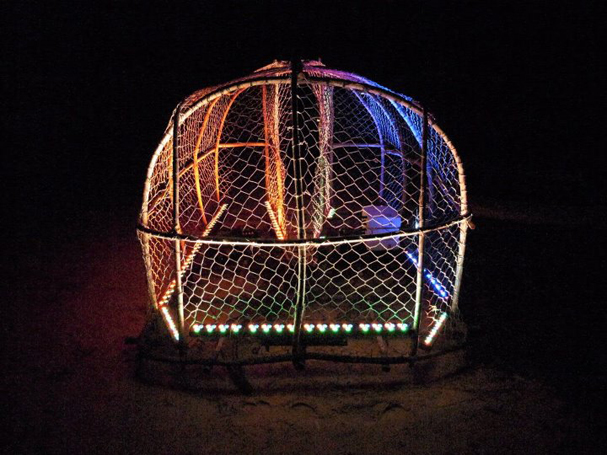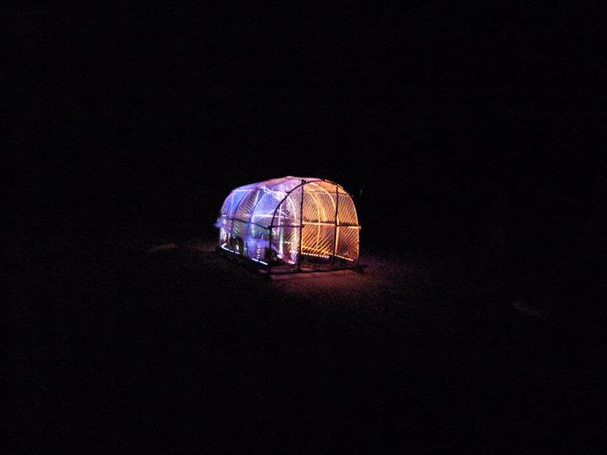 photo by Piyatat Hemmatat